The Ultimate Guide to Buying Baby Winter Clothes in Australia
Posted by Rita on 12th May 2023
Buying that cutest pink jacket or fancy-designed mittens can be tempting, but there is more to baby winter clothes shopping than bright colors. The perfect size, your darling's comfort, ideal softness, and warmth are some factors every parent should consider when buying winter clothes for the little ones.
This post will walk you through tips on buying baby girl and baby boy winter clothes. We have discussed different winter clothing options, essentials, and the significance of the right size and quality with a shopping site recommendation. Read till the end to learn it all. So, without much ado, let's get started:
Importance of Buying the Right Size and Quality Winter Clothes for Babies
No matter how cute a rainbow-colored jacket looks on your baby, its fabric, comfort, size, and quality matter more than the style. Here is why:
Proper insulation: Babies need proper insulation to keep their body heat from escaping. Winter clothes made with quality materials like wool, fleece, and down can provide the necessary insulation to keep your baby warm and comfortable.
Protection from the cold: Babies are more vulnerable to cold weather than adults. Investing in winter clothes with features like hoods, mittens, and foot covers can help protect your baby from the harsh cold.
Preventing illness: Keeping your baby warm is essential in preventing illnesses like the flu, colds, and pneumonia. Choosing the right size winter clothes for your baby ensures that they don't get too cold or too hot, reducing the risk of these illnesses.
Comfort: Winter clothes made with quality materials and the right size can provide your baby with the comfort they need to sleep, play, and move around freely.
When buying winter clothes for your baby, it's important to choose the right size and quality. Ill-fitting clothes can cause discomfort, while low-quality materials can lead to irritation and even allergic reactions. Make sure to also look for clothes that are easy to put on and take off, as well as easy to clean and maintain. Investing in quality winter clothes for your baby is not just a matter of style, but it's a necessity for their health and comfort during the cold season.
Types of Baby Winter Clothes
Winter is almost here, and parents know what that means - it's time to start bundling up the little ones! But with so many different types of baby winter clothes out there, it can be hard to know what to buy. Don't worry, we've got you covered! Here are some of the essential baby winter clothes that will keep your little one warm and cozy all season long:
Snowsuits - Perfect for outdoor activities in cold weather, snowsuits are usually made of waterproof materials and have insulation to keep your baby warm.
Winter Jackets - A warm and comfortable jacket is a must-have. Look for jackets with hoods and pockets to keep your baby's head and hands warm. You can get a trendy pink or red comfy jacket that's made only for your baby girl. Winter clothes these days have both style and comfort.
Fleece Jackets - A fleece jacket is an excellent option for indoor activities. They are lightweight and can easily fit under a snowsuit.
Thermal underwear - Keep your baby's skin warm and dry with thermal underwear. Made of moisture-wicking materials, thermal underwear helps regulate body temperature and prevent sweating.
Mittens and Gloves - Your baby's fingers are delicate and need protection from the cold. Mittens and gloves are essential to keep their hands warm and prevent frostbite.
Winter Hats - a hat is a must-have accessory for your baby in the winter. It keeps their head and ears warm and can help regulate their body temperature.
With these essential baby winter clothes, you can rest easy knowing your little one is cozy and comfortable during the colder months.
Differences Between Baby Winter Clothes and Adult Winter Clothes
Apart from sizes, baby winter clothes are significantly different from adults. These are well-designed for the little one's comfort. Here are the key differences:
Material: Baby winter clothes are typically made from softer, more lightweight materials than adult winter clothes, as babies have delicate skin that can be easily irritated. They may also have more breathable fabrics to help regulate a baby's body temperature.
Features: Baby winter clothes may have features such as snaps or zippers that make it easier to change diapers. They may also have hoods or mittens attached to keep a baby's head and hands warm.
Design: Baby winter clothes often feature cute designs that appeal to parents and babies alike. Adult winter clothes may have more practical patterns prioritizing warmth and functionality over style.
Safety: Baby winter clothes may have additional safety features, such as non-toxic dyes and flame-retardant materials to ensure safety for babies. Adult winter clothes may not have these same safety features.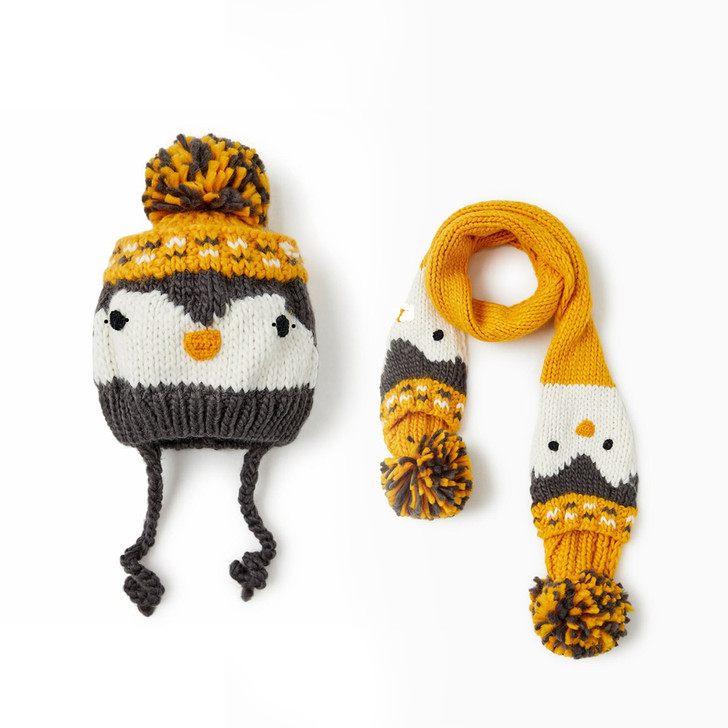 It's crucial to keep these differences in mind while buying winter clothes for your babies. These details will help your kid have a warm and comfortable winter.
Tips for Buying Baby Winter Clothes
Check the size: It's important to buy the right size for your baby, as clothes that are too tight or too loose can be uncomfortable or even dangerous. Check the size chart provided by the manufacturer and measure your baby before purchasing.
Consider the fabric: Look for clothes made from soft and breathable fabrics, like cotton or fleece. Avoid synthetic materials, which can irritate your baby's skin.
Look for insulation: Make sure the clothes provide enough insulation to keep your baby warm in cold weather. Look for clothes with features like built-in mittens and footies for extra warmth.
Check the closures: Ensurethe closures on the clothes are secure and easy to use. Zippers and snaps should be sturdy and not easily breakable.
Choose the right style: Consider your baby's needs when choosing the style of winter clothes. For example, a snowsuit is great for outdoor activities in snowy weather, while a jacket and pants set may be better for everyday wear.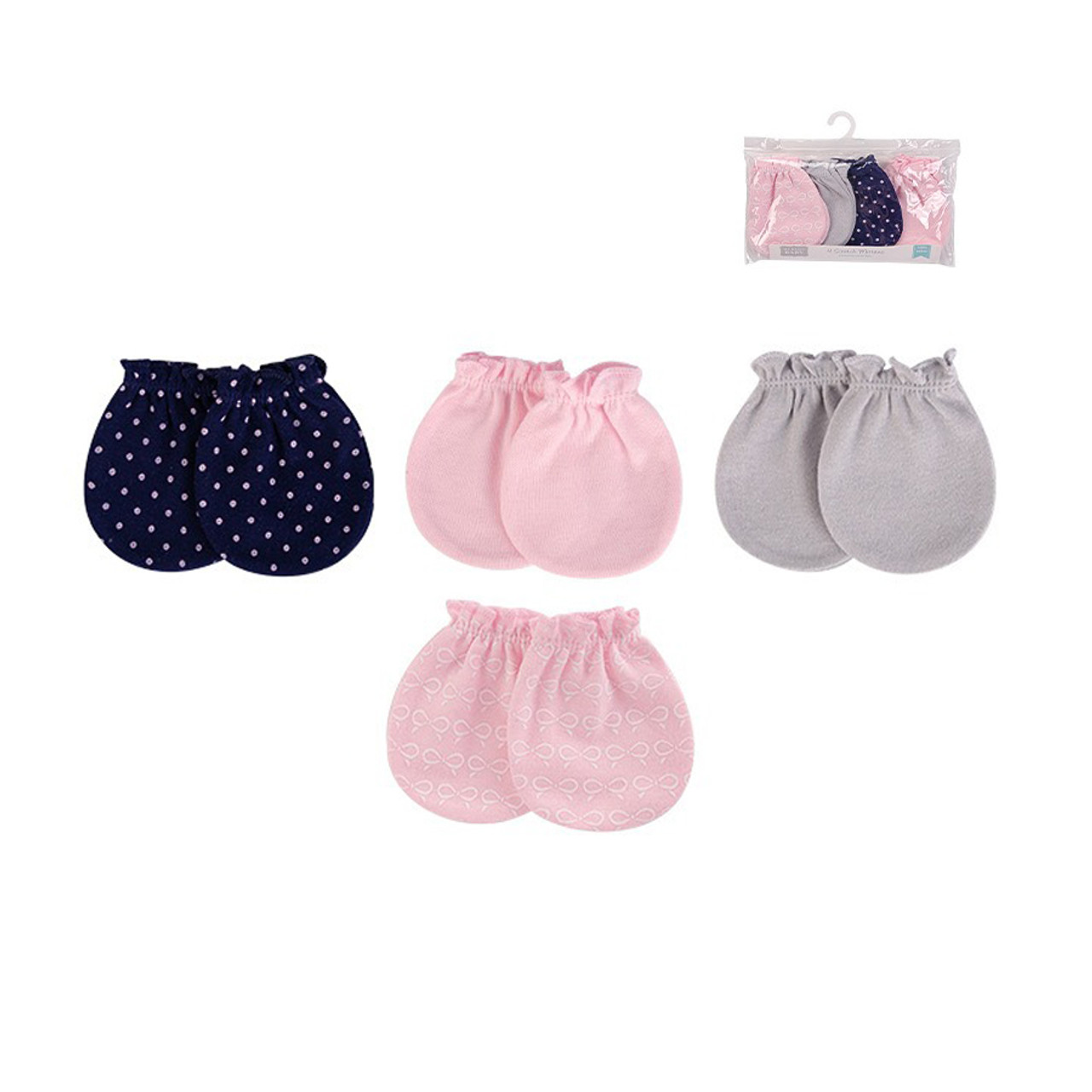 By following these tips, you can ensure that your baby stays warm and comfortable during the winter months.
Takeaway
Are you a new parent looking for a reliable shopping site to buy winter clothes for your baby? If yes, Minnie Me is the perfect site to go to. It's a site where comfort and style go hand-in-hand. Even though we have talked about how warmth and baby's ease are essential while choosing baby winter clothes, that doesn't mean your kids should wear old-fashioned, thick sweaters. At Minnie Me, you will get everything in trend.
We believe in providing top-class products to all babies. Being a family-owned business, we understand our little one's needs and sell only products that can fulfill that. We hope our detailed winter clothing guide helps you pick up the best baby girl and baby boy winter clothes. Happy shopping!